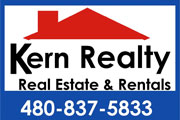 Live at the Base of the McDowell Mountains
Fountain Hills is situated on the eastern slope of the McDowell Mountains, providing its residents with stunning scenery! To the west, residents admire the sights of McDowell Peak and Thompson Peak. The town is named for its famous fountain, which sits upon a lily-pad sculpture in the middle of a manmade lake. It is the cornerstone of the town's square, and shoots a plume of water over 500 feet into the air. Fountain Hills offers a multitude of spectacular golf courses, fun and unique special events, and wonderful outdoor activities. The Fountain Festival of Arts and Crafts showcases the talents of hundreds of local artists. Commute into Phoenix with ease, whether it's for work or to catch an exciting Arizona Diamondbacks or Phoenix Suns game! Search MLS Listings in Other Areas
Treat Yourself to Marvelous Scenery and Good Times
View homes for sale in Fountain Hills give you a front row seat to the area's astounding scenery. The McDowell Mountains offer inspiring sights. In the distance, Superstition Mountain graces the horizon.
Golf real estate in Fountain Hills places you close to the action. Arrive at the tee box within minutes! If you're not able to play yourself, enjoy being a spectator to the nearby action.
Houses for sale with private pools in Fountain Hills give you a chance to create a backyard paradise. Kick back poolside and marvel at the cloudless blue sky. Host a barbeque and invite neighbors to enjoy a refreshing swim.
Give Yourself Privacy and Comfort
Gated real estate in Fountain Hills offers a delightful feeling of exclusivity and privacy. Imagine getting to know your neighbors in a more intimate setting and marveling at quiet streets with limited traffic. Best of all, enjoy that extra peace of mind only gated neighborhoods can provide.
Luxury Fountain Hills properties offer the finest features. Bask in the comfort of a master bathroom hot tub. Marvel at a gourmet kitchen with restaurant-style stovetops and double ovens. You've worked hard to get here!
Discover More Options in the Valley of the Sun
Condos for sale in Fountain Hills provide a lower-maintenance home ownership experience. Don't waste another weekend cutting the grass or trimming the bushes. Complete your housecleaning in a fraction of the time and take advantage of everything the area has to offer.
Affordable homes for sale in Fountain Hills give you an opportunity to purchase your dream home without living beyond your means. Discover numerous homes that will not break your budget. Delight in an affordable home that offers luxurious community amenities.
Fountain Hills rental homes give you a chance to familiarize yourself with the market before making a purchase. There's no need to rush. Live comfortably in a rental home as you search for the perfect home to buy. View all 21 Furnished Rental Properties to find an accommodating year-round or seasonal turn key rental property.